Hallett Academy Sponsorship Opportunities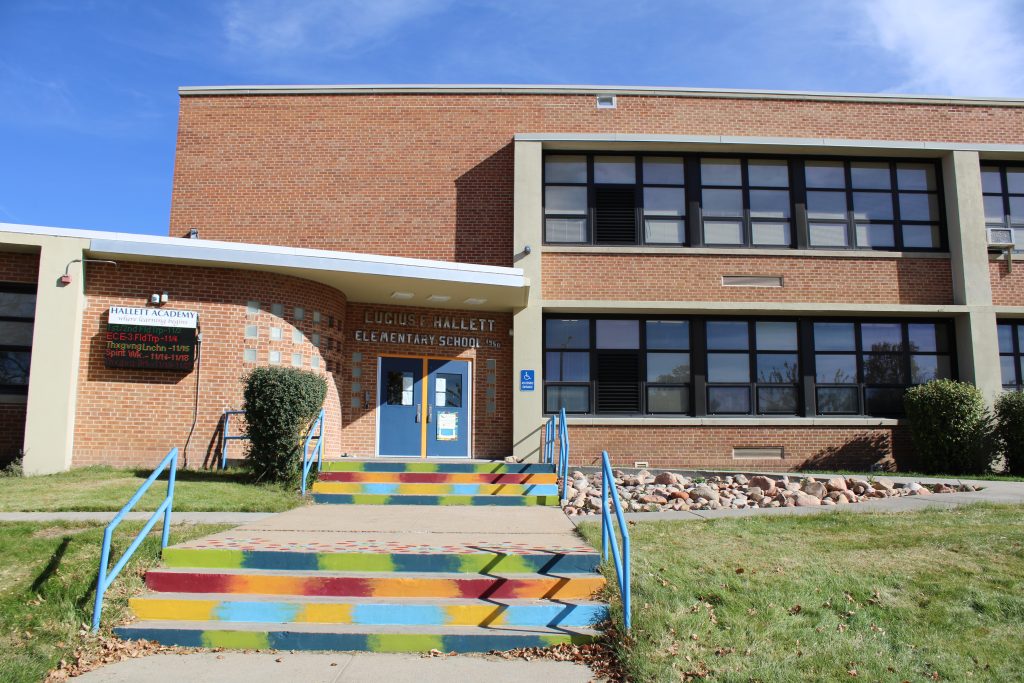 Please join us in supporting education at Hallett Academy!
Hallett Academy is a place where students are known and surrounded by a community who cares, so that they can do their best learning. For more information about sponsorship opportunities, please email talya_cohen@dpsk12.net, we would love to talk with you!
Platinum Level – $1000
1 fence banner on Hallett Academy school fencing
1 advertisement placement in Hallett Academy Weekly Newsletter sent out to 300+ subscribers
Link and logo featured on Hallett Academy's website
Logo on annual sponsor banner
1 week on the marquee
Digital flier in weekly newsletter
Yearbook ad
Gold Level – $500
1 fence banner on Hallett Academy school fencing
1 advertisement placement in Hallett Academy Weekly Newsletter sent out to 300+ subscribers
Link and logo featured on Hallett Academy's website
Logo on annual sponsor banner
1 week on the school marquee
Silver Level – $300
Link and logo featured on Hallett Academy's website
1 advertisement placement in Hallett Academy Weekly Newsletter sent out to 300+ subscribers
Logo on annual sponsor banner
Friends of Hallett – $150
Link and logo featured on Hallett Academy's website
1 advertisement placement in Hallett Academy Weekly Newsletter sent out to 300+ subscribers
Logo on annual sponsor banner